14 Common Misconceptions About Real Estate Companies in Nigeria
There have been a lot of misconceptions about real estate companies especially in Nigeria and these misconceptions have been lingering in the minds of so many people who do not know the truth about real estate companies. This article is created to debunk you of these common misconceptions you must have had about real estate companies.
1. REAL ESTATE COMPANIES ARE LESS FRIENDLY AND WILDLY COMPETITIVE
Most people believe that real estate companies are always fighting each other because of the high rate of competition amongst each other and as a result, this makes the industry less friendly. This is not true. Real estate companies are very friendly and the completion is healthy just like every other industry.  Every industry has its challenges, so is the real estate industry. It takes hard work and commitment to ensure that real estate agents become successful. Most have built long term relationship with clients and have gotten lots of referrals which make them grow bigger in their profession. The industry today has enormous opportunities in services and hospitality for real estate newbies.
2. REAL ESTATE COMPANIES RUN A GET RICH QUICK SCHEME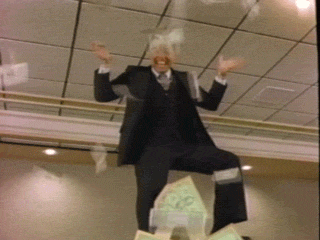 Many people get disappointed when they get started with the real estate profession and realises that it is not as easy as they think because they started the profession with the mindset that it will make them get rich on time. It is very challenging when one is undercapitalised but needs to put the need of his/her clients first. Real estate companies are not a get rich quick schemes but an agency sacrificing a lot of time and hard work to make sure that their clients are satisfied before they start thinking of their own profits.
3. REAL ESTATE COMPANIES DO NOT TAKE INSPECTIONS OF PROPERTIES SERIOUS
There is a common misconception that real estate agents from real estate companies are always late and do not take inspections serious. Just like any other profession, real estate agents make good use of their time to ensure their clients are satisfied. If any agent arrives late, it should be for a good reason but doesn't mean they do not take inspections seriously.
4. GETTING CLIENTS IS EASY
Most real estate companies struggle to get their clients. It takes a lot of patience and commitment to get clients that would use the services of the company and turn it into profits. Therefore, having a steady source of income as a start up real estate company or agency is difficult at the early stage because real estate agents spends their time strategising on why people will choose his/her real estate company rather than others out there. Real estate companies also think of how to be innovative with marketing.
5. REAL ESTATE COMPANIES ARE DESPERATE FOR DEALS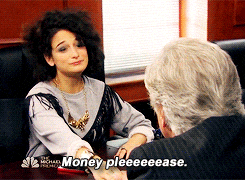 Real estate companies with good reputation and track record are honest when it comes to closing deals but there is a common misconception that real estate agents will say anything to close deals. There are also dishonest agents especially from start up real estate companies desperate to grow in a very short time but that doesn't mean there are no loyal companies who will professionally close deals with integrity.
6. NEW AGENCIES ARE NOT EXPERIENCED
This misconception is very wrong. Most real estate companies have agents who have gone through series of training and are good in delivering a quality service that prospective customers might not find anywhere. Do not underestimate new agencies because a lot of them are much more skilled and innovative than you could imagine.
7. REAL ESTATE COMPANIES HAVE THE EASIEST JOB DESCRIPTIONS
A lot of job seekers jump into the real estate train with the misconception that the job is the easiest and aspiring entrepreneurs rush to start up an agency with the misconception that it will yield plenty profits within few weeks of starting up. Real estate job is very challenging just as any other but with patience, hard work and commitment, it is very rewarding.
8. THE MARKET RATE WILL KEEP INCREASING
This misconception should be debunked. Real estate can be seasonal; there are good markets and bad ones. This means that the market could fluctuate but it can never go up forever.
9. THERE IS ONLY ONE ROUTE TO REAL ESTATE START UP
Most people believe that there is only one way to get started as a real estate company or agent and that is, working for commissions. There are good real estate companies that actually focus on their clients while building a track record.
10. REAL ESTATE AGENT IS ALL ABOUT LOOKING THE PART
This misconception tells that real estate companies are like a part time company with flexible time for agents. This is not true because there is barely free time for real estate agents as they work extra hours to build their business. Successful real estate companies put in enough time and work in order to build a satisfied clients list.
11. REAL ESTATE INVESTMENT IS A PASSIVE INCOME
To be successful, investors should not think of investing as a passive income. Real estate investors take the real estate business like a 9-5 job where they spend a lot of time and prepare for deadlines. Been well organised saves one from losing lots of money.
12. THERE IS A HIGH RETURN ON INVESTMENT ON SPACES WITH AMENITIES
This is a common misconception by people. Not all properties with amenities are the best and only real estate companies can help you know a good property.
13. YOU CAN BE AN EXPERT IN ONE DAY TO START A REAL ESTATE COMPANY
People think it is easy until it is being experienced. Real estate startups don't become an expert over night. They put in a lot of time and effort learning all it takes to be successful in the real estate industry.
14. SPECIFIC LOCATION GETS MORE CLIENTS

This is not true because in real estate industry, timing and market are as important as location. Therefore, one should debunk the misconception that location is more important than anything else because real estate companies always ensure that clients close the best deals.